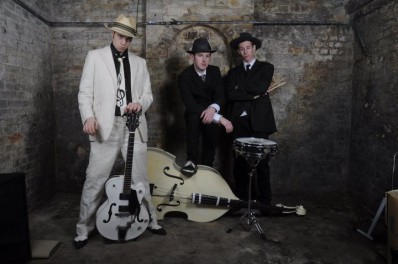 The Zipheads hail from St Albans, UK. Initially formed as a punk band around 2005, taking influence from The Clash, Stiff Little Fingers, Descendents and the like, the band members eventually became more and more enamoured with 50's Rock'n'Roll and Rockabilly, and The Zipheads was put on hiatus to form The Runaway Boys, a rock'n'roll revue band, playing every pub, town hall and social club in the south east.
The Runaway Boys saw the introduction of double bass as opposed to bass guitar, and it was in this band that the young musicians cut their teeth, bashing out 50s classics with a punk sensibility and more than a nod to the pub rock scene of the 70s. 
2008 saw the release of an EP containing the first ever self-penned songs by the band and a shift to focus on original material rather than covers. The band lay dormant for a while and around 2010 The Runaway Boys moniker was dropped and The Zipheads mantle was restored.
The band hit the road and played numerous gigs across the UK and Europe, playing on the bill alongside punk bands such as Peter and The Test Tube Babies and Discharge, as well as opening for 2-Tone heroes The Selecter, The Beat and Neville Staple.
The Zipheads also found a home in the Psychobilly scene, where their punk-infused rockabilly made a lasting impression and has seen them play with legendary psychobilly bands The Meteors, Guana Batz, Demented Are Go, King Kurt, Mad Sin and many more as well as appearances at Psychobilly festivals across Spain, France, Finland, Sweden and the Netherlands.
In 2013 they released their debut album Prehistoric Beat to an unsuspecting public. The 12 track mix of punk, rockabilly, reggae, ska and swing was well received, featuring the song 'Revenge' for which the band shot a music video, and a rockin' cover of the Toots and The Maytals classic reggae hit '54-46 Was My Number', a fan favourite and still a staple of the bands live set.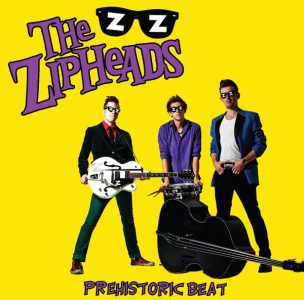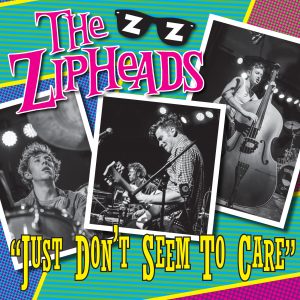 After more touring to promote Prehistoric Beat, the band released a 7" single in 2015 on famous UK rockabilly/psychobilly label Western Star Records. 'Just Don't Seem To Care' received strong reviews in the UK Rock'n'Roll music press, with many critics also praising the Irish influenced b-side 'Foreign Land' as a favourite.
November 2016 saw the release of their much-anticipated second album- Z2:Rampage! on Bomber Music, to rave reviews and a spot in Vive Le Rock's Top 50 Albums of the year.